Regular price
£10.95 GBP
Sale price
£7.00 GBP
Unit price
per
Sale
Sold out
The Complete Replacement For Detergent + Fabric Softener Is Here
Laundry Day made EASY and SUSTAINABLE for both the planet and your pocket. 
2 in 1 Complete Replacement for Detergent + Fabric Softener, containing NON BIO refillable detergent pellets.
Simply pop your Laundry Egg on top of your clothes in the drum of your washing machine and press START. Great for COLD washes as low as 15°C.
Once your Laundry Egg has done its 70 washes, you can replenish your egg with our ecoegg refill pellets.

Helps reduce plastic. Never buy a plastic detergent bottle again! This means there is less demand for plastic and less plastic bottles not being recycled.

No nasty enzymes, chlorine bleaches, phosphates, parabens, SLS/SLES or palm oil. Not tested on animals and suitable for vegans.
Rated 'excellent' for sensitive skin by Dermatest.
Saves the planet AND saves you money – at just 14p per wash and 10p per wash when you buy refills.
 Fragrance -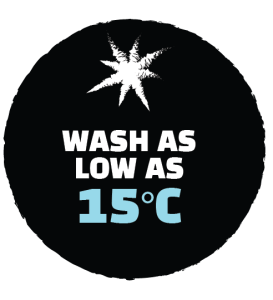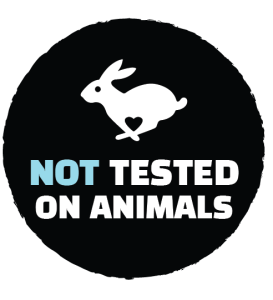 Tropical Breeze
Light, airy, and deliciously fruity, become transported to the balmy tropical islands and leave your laundry smelling breezy clean.
How Does It Work?
Firstly, we recommend cleaning your machine with an ecoegg detox tablet so that any residue from previously used detergents or fabric conditioners are cleaned away.
Then, simply open your Laundry Egg and fill the larger half of the egg with the two types of washing pellets. Close your egg so that it 'clicks' and place it in your washing machine on top of your laundry. Please be advised not to use your Laundry Egg with the eco-setting on your machine unless it's an eco bubble setting.
The washing pellets and egg case work together in the water to effectively draw dirt from your clothing fibres leaving your laundry clean and fresh without using alternative harmful chemical laden detergents. The pellets in the ecoegg Laundry Egg are perfect for people with sensitive skin, as they are non-biological and do not contain any enzymes, bleaches, phosphates, parabens, SLS/SLES, palm oil or microplastics. You'll need to replace your mineral pellets after approximately 70 washes. The time before you need to refill will depend on whether you have the initial 70 wash egg or 50 wash refills, how often you put a wash on and the machine wash cycle you choose.
Benefits
The ecoegg Laundry Egg helps to reduce your single-use plastic use. Once you've used your Laundry Egg for around 70 washes, you can buy refill laundry egg pellets which allow you to use the egg over and over again.
If you switch from liquid detergent and fabric conditioner to a Laundry Egg you can save up to 40* bottles of plastic each year. (*Based on 7 washes a week and 18 wash bottles.) We are proud to have been awarded the Good Housekeeping Institute's 'Getting Greener' accreditation that recognises our efforts towards sustainability and reducing plastic.
The ecoegg Laundry Egg is suitable for vegans and is cruelty-free. Made without any testing or cruelty to animals, and without any animal derivatives, the ecoegg Laundry Egg is suitable for use by vegans.
The ecoegg Laundry Egg is also suitable for handwashing. Simply place the egg to soak in water for 5-10 minutes then handwash as normal. We recommend using gloves if you are hand washing. The Laundry Egg must not be used above 60 degrees Celsius.
The ecoegg Laundry Egg is cost effective. Not only is the Laundry Egg kind to your skin, it is also kind to your pocket, costing just 14p per wash or 10p per wash when you buy the refills.
Product Ingredients
Ecoegg Laundry Egg Pellets
WARNING!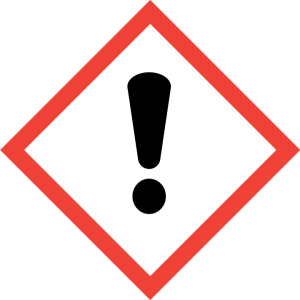 Contains:
5-15% anionic surfactants.
15-30% non-ionic surfactants.
Keep out of reach of children and pets.
Causes serious eye irritation.
IF IN EYES, rinse cautiously with
water for several minutes.
Remove contact lenses, if present
and easy to do. Continue rising.
Wash hands and exposed skin thoroughly
after handling.
Wear gloves if using for hand washing
INCI+
Calcium carbonate, Oxirane,2-(chioromethyl)-homopolymer, Saponin, Sodium C14-16 Olefin sulfonate, Sodium carbonate, Dodecan-1-ol, ethoxylated, Aluminium hydroxide.
Disposal
We recommend placing your pellets into your general waste bin once you have used them. Although the ingredients are biodegradable, we have not tested the effect on wildlife and plants, so cannot recommend putting the pellets in your compost. The pellet bags are not recyclable as they are made from a mix of paper (60%) and plastic (40%) in order to keep the pellets dry.
View full details